Hyaluronic Acid
Naturally derived from potatoes, hyaluronic acid benefits the skin by boosting hydration levels, leaving the complexion looking plumper and firmer.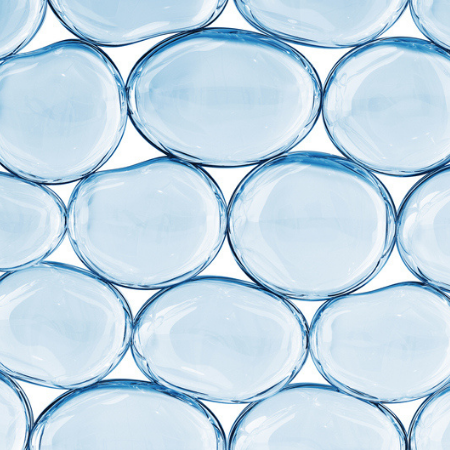 What Does Hyaluronic Acid Do?
While hyaluronic acid on its own doesn't possess moisturising properties, it keeps skin hydrated by absorbing and binding to moisture from its surroundings, making it a great natural skincare ingredient.
Able to hold up to 1000 times its own weight in water, hyaluronic acid draws moisture into the deepest layers of the skin to keep it hydrated for longer. Though it is naturally produced in the body, our levels of hyaluronic acid begin to decrease as we age, resulting in dry skin and increased fine lines and wrinkles.
Incorporating hyaluronic acid skin care into your regimen helps to replenish your natural moisture levels for plumper, firmer-looking skin. Thanks to its gentle, non-comedogenic properties, hyaluronic acid's skin benefits include aiding effective hydration and soothing irritation.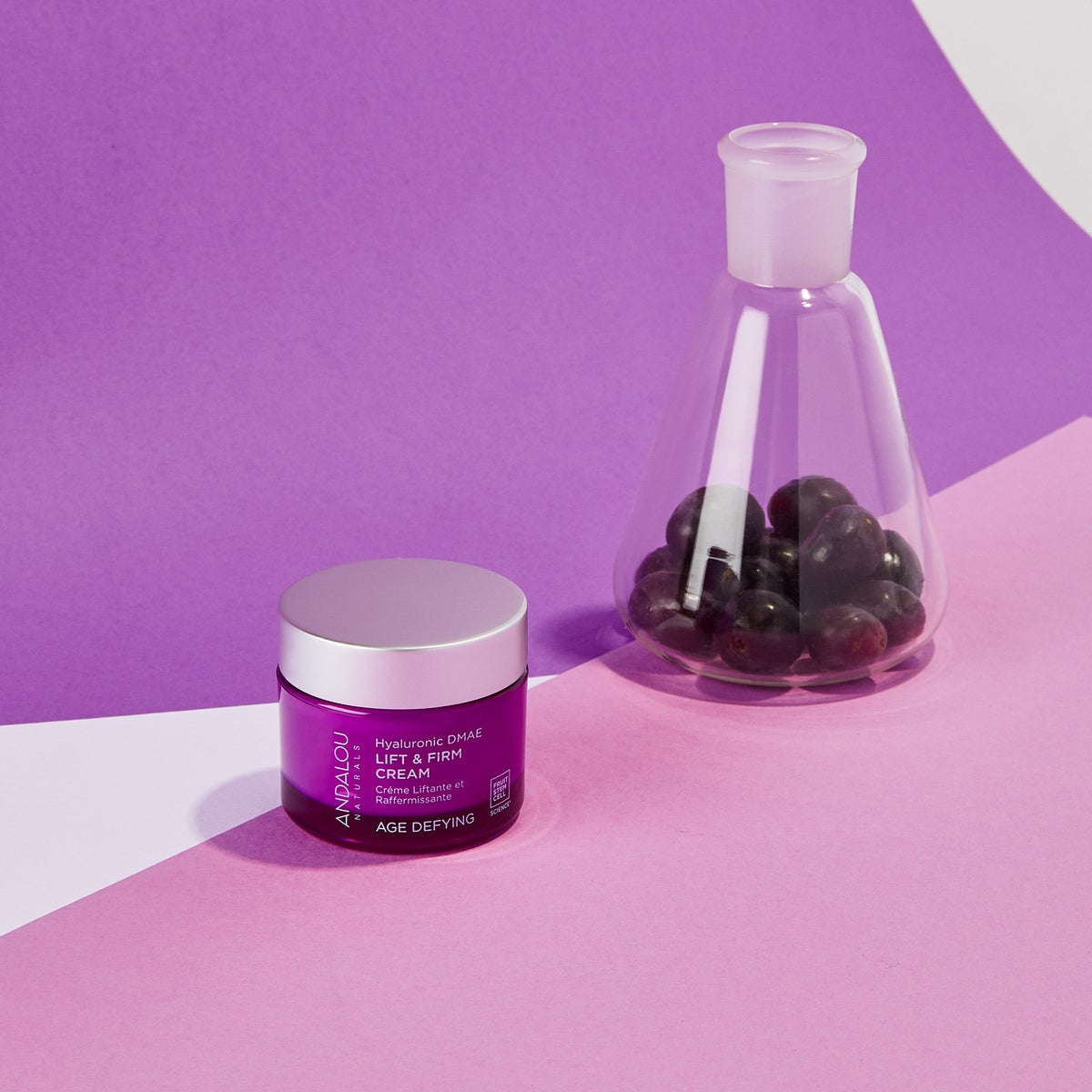 How To Use Hyaluronic Acid
Hyaluronic acid is suitable for daily use as it doesn't have the exfoliating properties that AHAs and BHAs, such as glycolic and salicylic acids, are known for.
For anyone wanting to know how to apply hyaluronic acid, using a cream or serum enriched with this super hydrator is a great place to start. With its water-binding properties, hyaluronic acid makes moisturising skincare products more effective by trapping moisture into the skin.
Our Age Defying Hyaluronic DMAE Lift + Firm Cream is an essential for anyone wanting to know how to hydrate skin. Boasting a potent blend of fruit stem cells, resveratrol CoQ10 and hyaluronic acid for skin, it supports collagen and elastin production for a firmer-looking, beautifully hydrated complexion.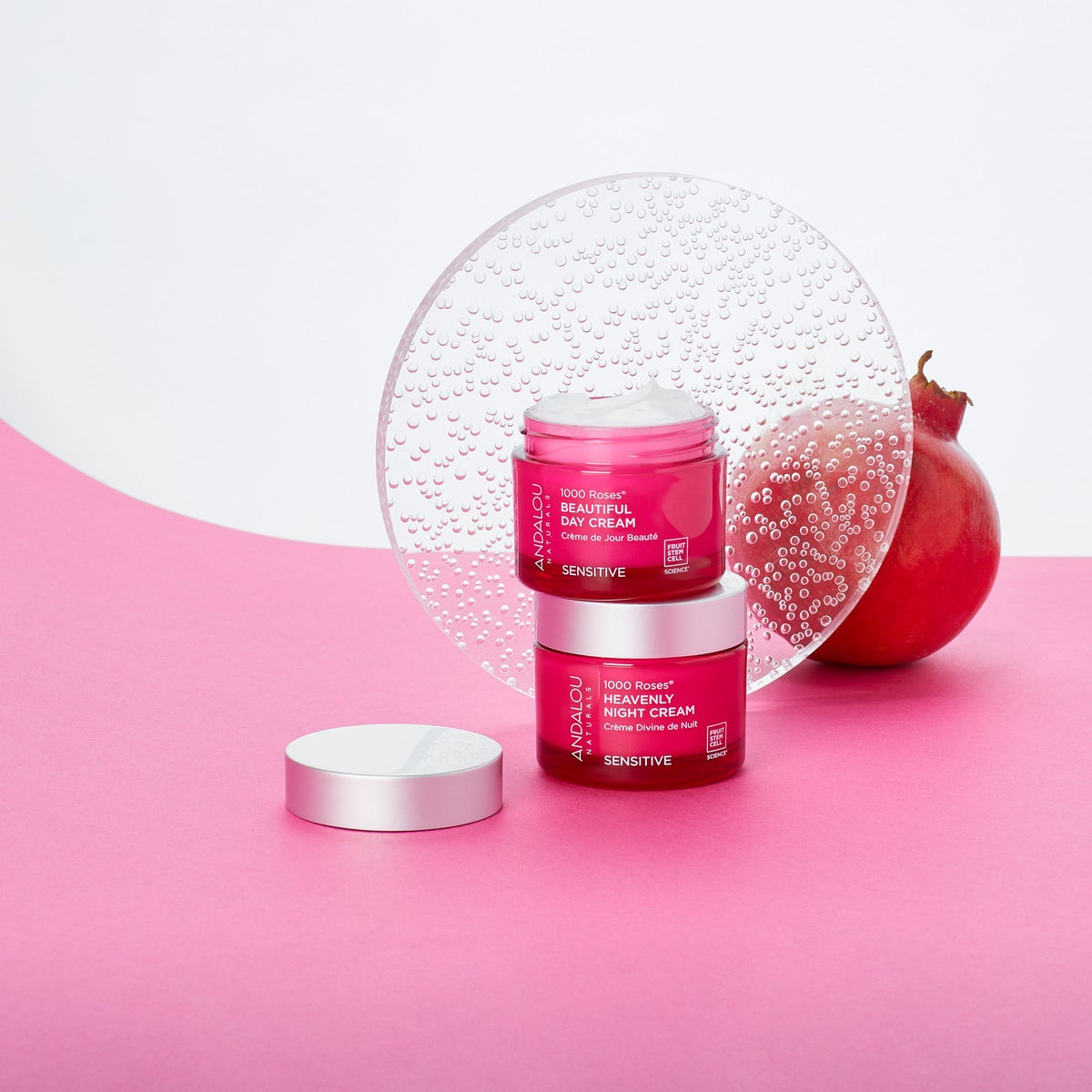 Key Hyaluronic Acid Benefits
Boosts hydration for increased skin moisture




Non-comedogenic

Hydrates skin to reduce the appearance of fine lines
Antioxidant properties keep skin looking healthy and radiant
Our Hyaluronic Acid Skin Care
Explore our
Ingredient Glossary
to discover more about our wonderful nature-derived ingredients.
Added to your basket
Sorry, there seems to have been an error. Please try again.
Subtotal: ( items in your basket)
Quick Buy
Sorry, there seems to have been an error. Please try again.