If you have naturally oily, blemish-prone skin, chances are you've used a product containing salicylic acid before. Found in a range of skincare products, from toners to spot treatments, salicylic acid is a key ingredient in the fight against acne. Lauded for its ability to help unclog pores and reduce the appearance of pores, incorporating salicylic acid in your skincare routine is essential for combatting breakouts and blemishes.  
Here's everything you need to know about salicylic acid… 
What Is Salicylic Acid?
Salicylic acid for skin is a beta-hydroxy acid (BHA) derived from the willow bark tree, a plant traditionally celebrated for its skin-soothing effects. Thanks to natural properties that help it to reduce puffiness, salicylic acid skincare helps to soothe angry, red blemishes and prevent future breakouts. Regular use of salicylic acid in your skincare routine can also help to fade scarring from blemishes and minimise the appearance of pores.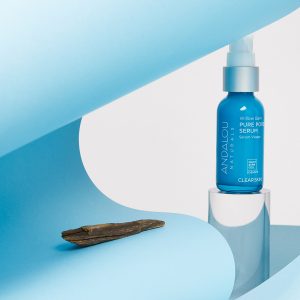 What Does Salicylic Acid Do?
Salicylic acid benefits your skin in a number of ways, making it an all-in-one solution for all your blemish concerns. It helps to: 
Balance oily skin

 

Prevent whiteheads and blackheads

 

Minimise the appearance of pores

 

Reduce puffiness

 
How Does Salicylic Acid Work?
Salicylic acid works on clogged pores by dissolving the substance that causes the skin cells to stick together. This makes it easier for skin cells to shed. 
Unlike an alpha hydroxy acid (AHA) that acts on the surface of the skin and is water soluble, BHAs can penetrate through oil. This means that BHAs are not only effective at aiding surface exfoliation, but can also penetrate pores to help remove dirt, excess sebum and dead skin cells.  
How To Use Salicylic Acid
When incorporating salicylic acid skincare into your usual routine, it's important to know how to use it right.  
Avoid using lots of active ingredients in the same routine as salicylic acid to prevent skin irritation. It's also really important to wear sun protection in the daytime when using salicylic acid.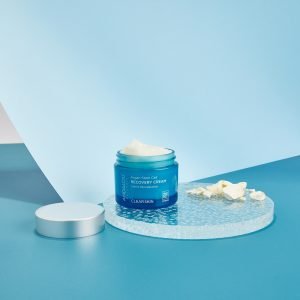 This hardworking ingredient can be incorporated in your skincare routine in a number of ways, from salicylic acid cleansers to targeted spot treatments and moisturiser. Here are our top picks for adding a blemish banishing dose of salicylic acid into your daily routine. 
Salicylic Acid Skincare
The Salicylic Acid Toner
Ideal for daily use, AM & PM, the Clear Skin Willow Bark Pure Pore Toner is perfect for keeping blackheads and whiteheads at bay. Containing a skin-nourishing combination of argan stem cells, kombucha probiotics and aloe vera polysaccharides, the salicylic acid toner purifies pores without leaving the skin feeling dehydrated.