When it comes to anti-ageing skin care, few ingredients have generated as much buzz as resveratrol. From fighting free radicals to helping to reduce the appearance of fine lines and wrinkles, the benefits of resveratrol for skin are seemingly endless. 
With so many options on the market, though, it can be difficult to know where to start. Below, we give you the full rundown on this anti-ageing skin care ingredient, the best resveratrol sources and recommend our top resveratrol skin care products.
What is Resveratrol?
Resveratrol is a naturally occurring chemical that many plants produce to help fight off bacteria, fungi and microbial attacks. Common resveratrol sources include red grapes, blueberries, pistachios, and red wine (yes, really!). 
Resveratrol has become a potent, shelf-stable substitute for superfood skincare ingredients like blueberries, raspberries and goji berries.
How Does Resveratrol for Skin Work?
Put simply, resveratrol skincare can help to reduce the appearance of inflammation and irritation. Its antioxidant properties also help to fight free radical skin damage, including uneven skin tone and other signs of ageing.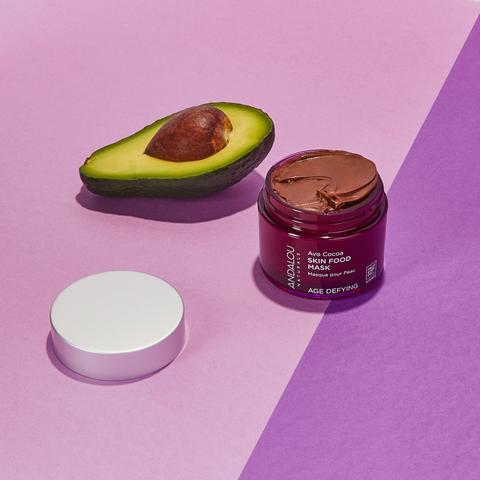 What Are The Benefits of Using Resveratrol for Skin
Applying resveratrol topically to your skin can reap many benefits, including: 
Reducing puffiness 

 

Smoothing the appearance of wrinkles and fine lines 

 

Supporting collagen and elastin production

 

Improving the appearance of skin tone and texture 

 

Helping to stabilise free radicals 

 
Better yet, when regularly applied, resveratrol can form a skin protectant barrier that helps to rebuff environmental aggressors. From helping to fight pollutants to calming irritation caused by dry or cold air, the benefits of using resveratrol for skin are more than just skin deep. 
Resveratrol Skin Care Products
Our resveratrol skin care products are suitable for regular use on all skin types. Read on to discover our top picks from our resveratrol anti-ageing range. 
Resveratrol Q10 Night Repair Cream
Pop on this rich anti-ageing face cream before bed to wake up to a more even-looking complexion and skin that feels velvety-soft. With our signature fruit stem cell complex and goji glycopeptides, this cream may also help to reduce the appearance of fine lines with regular use.