As we grow and mature, our skin begins to lose elasticity, collagen, radiance and, in turn, its ability to repair and regenerate. Once upon a time, we may have reached for harsh, synthetic chemicals in our quest to turn back the clock. Today, we're able to harness the potent anti-ageing skincare benefits found within some of nature's own ingredients. 
What is natural anti-ageing skincare? 
Through natural skincare, we can help to provide our skin with what it was once able to produce on its own. The right botanical ingredients can promote optimal skin health and assist in preventing free radical damage and collagen and elastin loss, leaving you with a plumper, more youthful-looking complexion.
What are the best natural skincare ingredients for mature skin?
To target signs of ageing naturally, opt for antioxidant-rich skincare products. Antioxidants are essential in helping to create a youthful complexion, with the ability to help strengthen the skin's natural barrier function to defend against environmental and free radical damage. 
Resveratrol Q10 (a combination of resveratrol and Coenzyme Q10) is a natural anti-ageing skin care powerhouse. Resveratrol works to protect the skin, while CoQ10 can help to neutralise free radicals and promote increased skin elasticity. 
Antioxidants work best as a team, so our Age Defying collection combines the powers of multiple antioxidants, like CoQ10, goji glycopeptides and pure dark cocoa. These natural ingredients work together to ensure that your skin looks as plump, smooth and youthful as possible.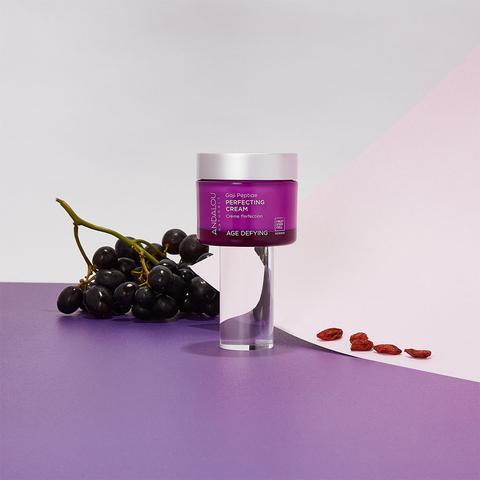 Does natural anti-ageing skincare really work? 
In testing we conducted, 80% of people agreed that our Age-Defying range helped to reduce the appearance of fine lines and wrinkles (OzDerm Study Dated November 2020). 80% of trial participants also agreed that the range left them with skin that looked and felt firmer and more "lifted," and 80% also agreed that the range delivered a more youthful-looking complexion through revitalising dull skin.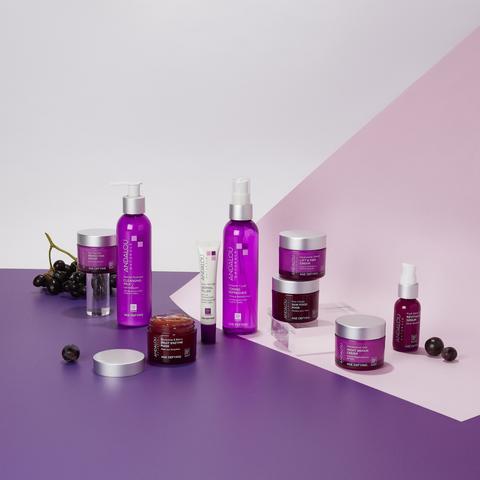 Our anti-ageing skincare routine
By using the best natural anti-ageing products, you can help restore moisture to the skin and rejuvenate your complexion.
Step 1: Cleanse with an anti-ageing cleanser
For firm, youthful-looking skin, begin both your morning and evening rituals by cleansing. If you have dry skin, try our gentle CannaCell Cleansing Foam which is rich in nourishing essential oils. Alternatively, if sensitivity is your main skin concern, our refreshing 1000 Roses Cleansing Foam contains aloe vera and hyaluronic acid to soothe and help revive the skin's moisture barrier.