When it comes to how to live a healthy lifestyle, it can sometimes be hard to know where to start. Living a natural lifestyle requires a holistic approach. While diet and exercise are key, you also need to care for the natural environment and practice mental health self care.  
From advice on natural skincare to adapting to more eco living, our healthy lifestyle tips explain how to help the environment while caring for yourself too.
How to live a healthy lifestyle
1. Develop a self care daily routine

Achieving a natural lifestyle that reduces stress and gives you more confidence begins with setting yourself a daily self care checklist. This could be as simple as creating and sticking to a skincare routine or taking 5 minutes each day to focus on how you're feeling. Essentially, a good self care daily routine is about ensuring that you fill your life with healthy and wellness-promoting behaviours. 
You don't have to be perfect. But following the 80-20 rule can help considerably. Ideally, you should spend 80% of your time living well to better survive the harmful things in your life, such as work stress, relationship issues and fast food.
2. Care for your body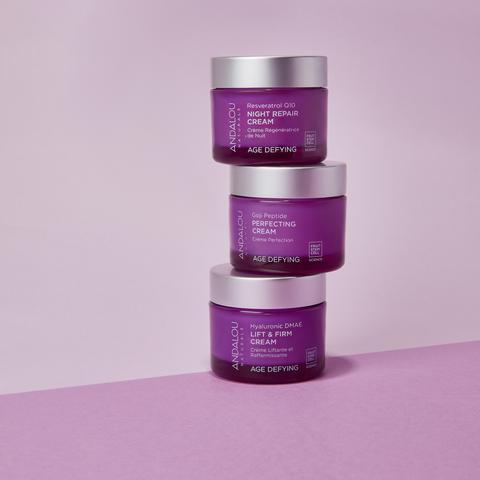 Without a healthy body, it's almost impossible to have a healthy mind or the energy required to care for the natural environment. 
 
Caring for the body begins with nutrition, exercise and sleep – three pillars of health that all interact. 
Maintaining a healthy lifestyle requires attacking all three of these issues simultaneously. Switch off your devices before you go to sleep, establish a regular bedtime, add more fresh fruit and vegetables to your diet, and try to get at least 20 minutes or more of physical activity per day. 
 
You can make a commitment to leading a natural lifestyle by choosing natural skincare and body products. From natural night creams and face masks to antioxidant-packed toners, we pride ourselves on being 100% vegetarian, cruelty free and non-GMO.
3. Practice emotional and mental health self care
Knowing how to take care of your mental health is as important as looking after your physical health. Mindfulness is a great form of mental health self care because it's both cost and drug-free.
4. Learn how to help the environment
Living a natural lifestyle isn't just about the mind and body – it's also about our interactions with the environment. The healthier our surroundings are, and the more time we spend immersed in nature, the better we feel. 
 
Learning how to help the environment and adapting to a more eco living style is essential for a healthy lifestyle. After all, it's only possible to live healthily if the air is pure, the water is clean, and local ecosystems remain intact. If the biosphere fails, it will make it impossible to live healthily, no matter how many veggies we eat. 
 
When it comes to living a natural and healthy lifestyle, a holistic endeavour approach is best. Creating a self care daily routine, swapping to natural skincare, practicing mental health self care, and learning how to help the environment are all really great places to start. 
If you are trying a product or ingredient for the first time, we always recommend a patch test first.