With our increasingly digital daily lives, it's important to remember to stay connected with not only your loved ones, but yourself too! We've put together our top self care tips on how to stay positive, inspired and connected (while maintaining glowing skin, naturally!).
Our Top 5 Self Care Ideas
1. Stay active
Regular exercise is one of the best ways to stay positive (and sane!). Make time each week to roll out your yoga mat and find your inner zen, stretch your legs at the local park or try a new sport. Why not stream a Zoom class with your favourite yoga or HIIT teacher and get your sweat on while enjoying a sense of community?
2. Stay connected to friends with Netflix watch parties
If you're anything like us, you'll love this new Google Chrome extension! Netflix Party lets you chat with friends while watching shows and movies apart from each other, making it the perfect way to stay connected with friends and family all over the world. At long last, you can start, stop and pause a Netflix movie or show you watch at the same time as a group of friends and family, without the hard work of trying to synchronize everyone ("3, 2, 1… play!"). It's the perfect night-in this weekend! 
3. Treat yourself to some TLC and ramp up your skincare game
It's great to stay connected with colleagues and loved ones, but the most important thing is to make sure you're looking after number one! Make time to have a long relaxing bath, moisturise and give yourself the TLC you deserve! We love to treat our skin to ultra-hydrating oils  and serums, especially after masking!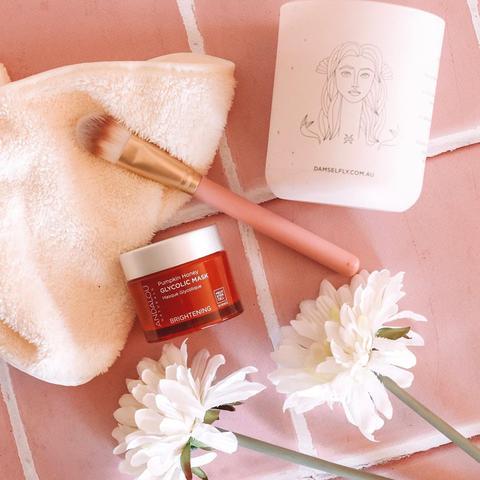 Our 1000 Roses Rosewater Mask is enriched with alpine rose stem cells to deliver essential hydration, while pomegranate helps to uplift tone, leaving you with skin that appears replenished and radiant. 
For a dose of hydration, follow with our nourishing CannaCell Beauty Oil. Boasting a potent blend of antioxidants, vitamins, proteins and omegas, it helps to soothe and restore skin.