Developing fine lines and forehead wrinkles as we age is unavoidable and reflective of a life that's well lived! Having said that, while there's no secret to how to get rid of forehead wrinkles completely, there are things you can do to flaunt your healthiest, brightest-looking skin. From finding the best forehead wrinkles cream to using a soothing toner, a rejuvenated complexion starts with revamping your regimen. 
What Causes Forehead Wrinkles?
Inevitably, we all develop forehead wrinkles as we age because the skin's collagen and elastin levels (the proteins that give our skin elasticity) decrease over time. This causes the skin to lose tautness and flexibility, leaving it prone to fine lines, wrinkles and sagging. As gravity takes effect, looser skin is less able to spring back into shape, forming deep forehead wrinkles.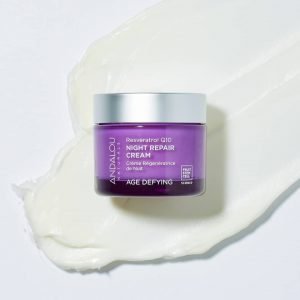 Although we all develop wrinkles as our skin matures, certain environmental and lifestyle factors can contribute to wrinkles on the forehead too: 
Genetics:

Our genes have some say in the age at which we begin to develop

forehead wrinkles.

 

Sun exposure:

UV rays from the sun speed up the ageing process by breaking down elastin and collagen in the skin. This is why wearing SPF every day is so important!

 

 Smoking:

Harmful toxins in cigarettes can cause collagen breakdown in the skin. Smoking also causes blood vessels to constrict, preventing oxygenated blood from getting to the skin and worsening the appearance of fine lines and wrinkles.

 

Sleeping position:

Sleeping on your front or side can exacerbate

forehead wrinkles

. As we spend so much time asleep, positions that leave your face squished against the pillow can cause these 'sleep lines' to become more permanent.

 

Frowning:

Repeated facial movements, whether frowning or squinting, can cause

deep forehead wrinkles

to form. If you ever needed a reason to turn that frown upside down, this is it!

 
How to Prevent Forehead Wrinkles
While there is no magic trick to prevent or get rid of forehead wrinkles entirely, there are a few forehead wrinkles treatments and tricks to help minimise their appearance and prevent fine lines from showing prematurely.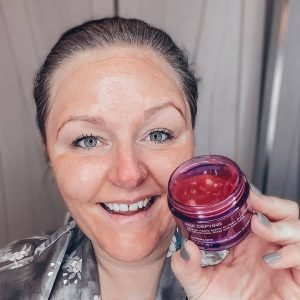 Use an exfoliating mask
A face mask is a great way to exfoliate and nourish the skin, leaving your complexion looking healthier and more youthful.  
Our Age-Defying BioActive Berry Fruit Enzyme Mask is perfect for targeting deep forehead wrinkles. Boasting an indulgent gel-like texture, it's enriched with our unique apple and grape Fruit Stem Cell Science® and anti-ageing resveratrol CoQ10 to support dermal vitality. Meanwhile, fruit juice enzymes from cranberry, apple and lemon work to gently dissolve dry surface cells, revealing more radiant-looking skin beneath. For a complexion that appears rejuvenated, apply to clean skin for 10-20 minutes a couple of times a week.