Bright, radiant skin is healthy skin. There's something about a glowing, bright complexion that just looks "healthy", while dull, dry skin appears tired and congested. That said, there's only so much that eight hours of sleep and two litres of water can do for the complexion. You need to know how to brighten your skin. Well, there's good news! Your ticket to a brighter complexion? Vitamin C.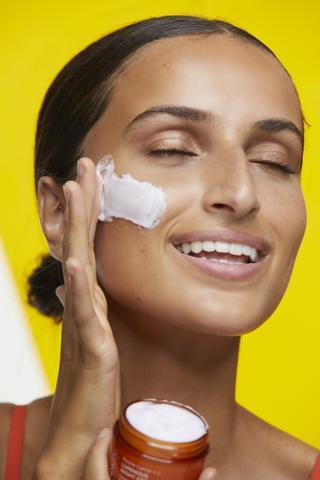 Which natural ingredients are best for brightening the skin? 
Widely touted as the best ingredient for brightening the skin and evening out the complexion, Vitamin C or Magnesium Ascorbyl Phosphate (as we use) has the ability to naturally even out the skin tone. Vitamin C, derived naturally from citrus fruits, works to brighten, not lighten, the skin, and over time works to promote optimal skin health leaving it glowing and radiant.
Turmeric, pumpkin, carrot and chia work concurrently with Vitamin C to add nutrients and resurface the skin, ensuring that the health of the skin's all-important protective barrier isn't compromised throughout the brightening process.
Our brightening range harnesses the brightening powers of both Vitamin C and Turmeric for more radiant skin, and combines those ingredients with our Fruit Stem Cell science to promote a more youthful, even complexion.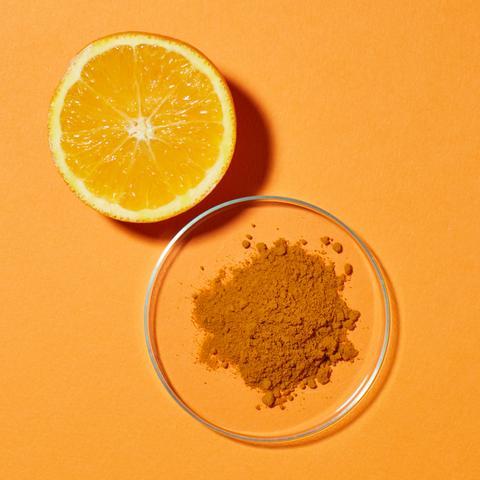 But does it work?
As revealed through testing we conducted with real Australian women, 90% of people agreed that the Andalou Brightening range left their skin looking more radiant and luminous. 80% of testing participants agreed that the collection made their skin look more healthy, youthful and "plump," while 70% stated that the range brightened their complexion by evening their overall skin tone and reducing the appearance of pigmentation.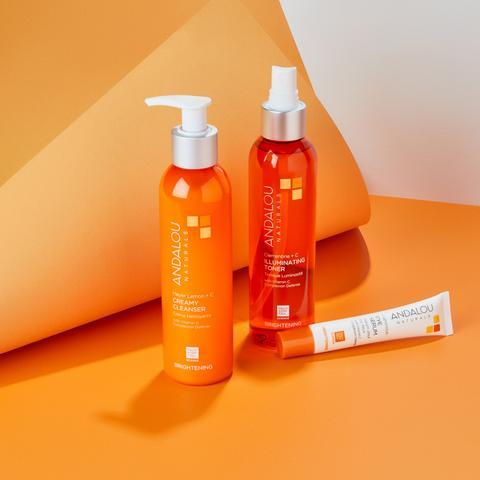 Which products should you use for brighter skin?
If you're looking for a skincare regime that will deliver a brighter, younger-looking complexion, choose natural products that will support the health of the skin.
For a deeper cleanse, opt for the Meyer Lemon + C Creamy Cleanser. It harnesses potent enzymes and antioxidants to sweep away impurities and rid the skin of dry, dull skin cells.
Prepare your skin for serums and more concentrated treatments by sweeping the Clementine + C Illuminating Toner over the face, increasing circulation and gently balancing the skin's pH. 
Complete your routine with the Luminous Eye Serum and  Purple Carrot + C Luminous Cream, then enjoy an even more concentrated treatment with a weekly mask in the form of our Pumpkin Honey Glycolic Mask.