If you have blemish-prone skin, you need skincare tailored to your needs. Fortunately, the right skincare routine can be a major contributor to managing blemishes, and can even help you avoid future breakouts.
What causes blemishes?
The top-of-mind questions to answer and address include "what is a blemish?" and "what causes blemishes?" There are many reasons why you may have a blemish on your skin, these are a few of the most common ones you should know about.
Below are a few main reasons you may have blemishes on your skin:
Viruses

 

Infections

 

Genetics

 

Sun exposure

 

Clogged pores

 

Diet

 

Medications

 
And what is a blemish? A blemish is any type of mark, spot, discolouration or flaw that appears on the skin. Using tailored skincare products can help reduce the appearance of blemishes. 
Why are some people more prone to blemishes than o

thers?
There isn't one single reason why some people are more prone to blemishes than others, but there are several factors that play a role. 
 
Genes are a major influence on many things in your life, including hormones that cause blemishes. Another reason may be due to the medications you're taking. You might come to find you have more blemishes if you exercise a lot, are dealing with a great deal of stress, or are consuming a diet high in sugar, additional chemicals or artificial hormones. 

What does a s

kincare routine for blemish-prone skin e

ntail?
What's most important is that you find a skincare routine that's right for you to help you avoid and control blemishes more easily. You need an anti-blemish mindset, and a routine that includes skincare products specifically formulated for blemish-prone skin. 
 
One of the keys to managing blemish-prone skin is finding a skincare routine that works for your skin type and fits into your lifestyle, and then sticking with it. Also, be sure to remove your makeup each evening before bed. 
 
As for the evening hours, we recommend a double cleanse to remove dirt, grime and makeup. Finally, apply a spot treatment after cleansing that will target existing blemishes and stop new breakouts from occurring.
A skincare routine we prepared earlier…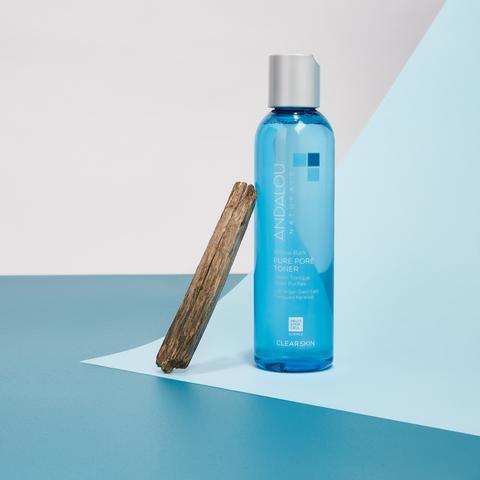 To manage blemish-prone skin, we recommend cleansing the skin regularly. We recommend you cleanse your face morning and night as part of your blemish proof skincare routine. 
 
Next, use a toner to help reduce the excess oils that may be contributing to more blemishes, it also rebalances the pH in your skin which is important. Use an aloe vera serum blemish remover that hydrates and calms inflammation for a clear, balanced complexion as well.
Next, a good face cream or moisturiser is going to help your complexion no matter if it's oily or dry. It'll keep it hydrated either way. It's also a good rule of thumb to use a natural and protective sunscreen on your skin daily. 
 
If blemishes unexpectedly pop up and you wish to eliminate them quickly, then consider trying a vanishing gel for a clean and clear complexion. You can also choose to use an exfoliator once or twice a week and a face mask to combat oiliness and impurities. The focus should be on choosing products that combine science and natural ingredients for proven results.
The good news is that with the right skincare routine that's tailored towards reducing and eliminating blemishes, you're on your way to healthy and glowing skin.
You now know more about what blemishes are, what causes them, and how you can work with and manage them for clearer and better skin. Investing in the right products for blemish control and following a skincare routine will allow you to help maintain glowing skin you can be proud to show off.