A good skincare routine helps skin to look brighter and healthier, and can give you an important confidence boost. It doesn't matter whether your skin is sensitive, oily, dry or maturing; a good skincare routine and knowing how to hydrate skin properly can dramatically improve your skin's cell renewal process while combatting signs of ageing. To effectively moisturise skin, it's a good idea to use a moisturiser that has been formulated for your skin type. Whether you're looking for the best moisturiser for dry skin or suffer from sensitivity, we've got a moisturiser recommendation to suit every skin concern. 
Find The Best Moisturiser For: 
What Does Moisturiser Do?
Moisturisers rehydrate by trapping water in the outermost layer of the skin that would otherwise be stripped away. This prevents your skin from drying out by creating a barrier that keeps essential oils from escaping, while also preventing environmental aggressors from breaking through the skin barrier and causing irritation or dryness. 
Best moisturiser for dry skin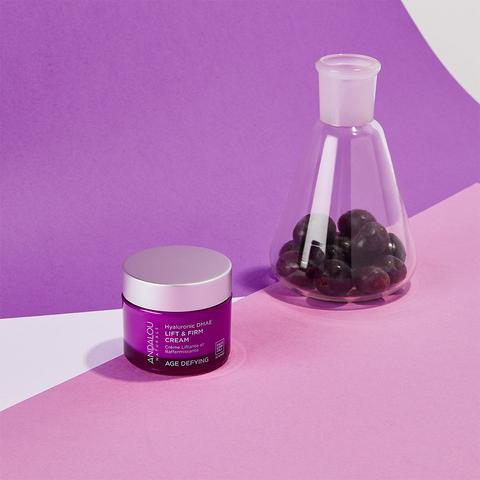 Having dry skin is never a nice feeling, but it can be easily improved by applying our best moisturiser for dry skin. Boasting a Fruit Stem Cell complex, our Age Defying Hyaluronic DMAE Lift & Firm Cream boosts the skin's vitality and may encourage production of collagen and elastin for a firmer, more youthful appearance.