If you're worried about visible signs of ageing, it could be time to change up your regimen to include targeted anti-ageing skin care products. When it comes to choosing your skincare, it's all about the ingredients – and resveratrol is one of the best to include in a mature skin care routine. We explain how resveratrol benefits the skin and why it helps to target fine lines and wrinkles.
W

hat Is Resveratrol?
So, what is resveratrol? Sourced from mulberries, purple grape juice, red grape skins, and red wine, resveratrol is what we call an "active", or an active skincare component.
Why Use Resveratrol For Skin?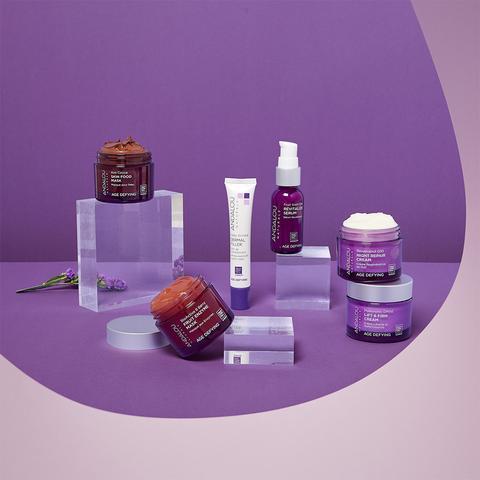 Skin ageing is a complicated process with a lot of factors involved. Some are environmental, like sun damage and stress, while others are just part of the natural process of getting older. 
 
Ageing signs in the skin are brought on by a breakdown in collagen formation. For post-menopausal women, collagen is lost at a rate of two percent per year. This causes wrinkles to form quickly, leaving skin fragile and thin. 
 
Using skincare that's rich in antioxidants can help to fight this collagen breakdown. Antioxidants neutralise the oxidants that cause collagen loss and break down cells, which is where using resveratrol for skin comes in. 
 
Resveratrol benefits skin by providing a dose of these antioxidants. Using resveratrol for skin can help to reduce existing damage and support an increased production of antioxidants in your skin cells, helping to reduce the appearance of fine lines and wrinkles. 

Our Resveratrol Skincare Products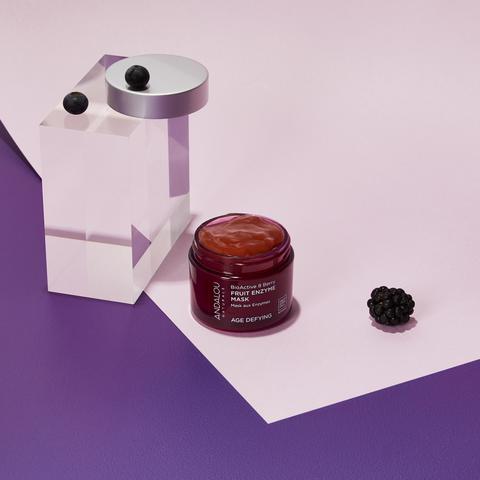 Every product in our anti-ageing skin care collection is enriched with resveratrol benefits. Whether you're looking for the best anti-ageing serum, cream or toner, using resveratrol for skin can help to reduce the appearance of fine lines and assist in rejuvenating the complexion.
Age Defying Blossom & Leaf Toner
Our anti-ageing toner is infused with a blend of fruit stem cell complex, resveratrol CoQ10 and aloe vera polysaccharides, helping to instantly hydrate and replenish the skin after cleansing.