As we get older, the natural collagen and elastin levels in our skin begin to decrease. This isn't something to worry about, though. These changes simply mean that our skin requires looking after in a different way. By establishing a gentle but effective anti-ageing skincare routine, you can provide mature skin with everything it needs to age gracefully. 
What is Mature Skin?
Our skin begins to change as we mature, particularly with the onset of menopause. Rather than being something we shy away from, these changes should be embraced! Mature skin is often characterised as being thinner and featuring fine lines, wrinkles, and a less even skin tone. Everyone experiences these changes, and with the addition of an anti-wrinkle cream and other anti-ageing products to your routine, you can keep your skin looking at its best and healthiest.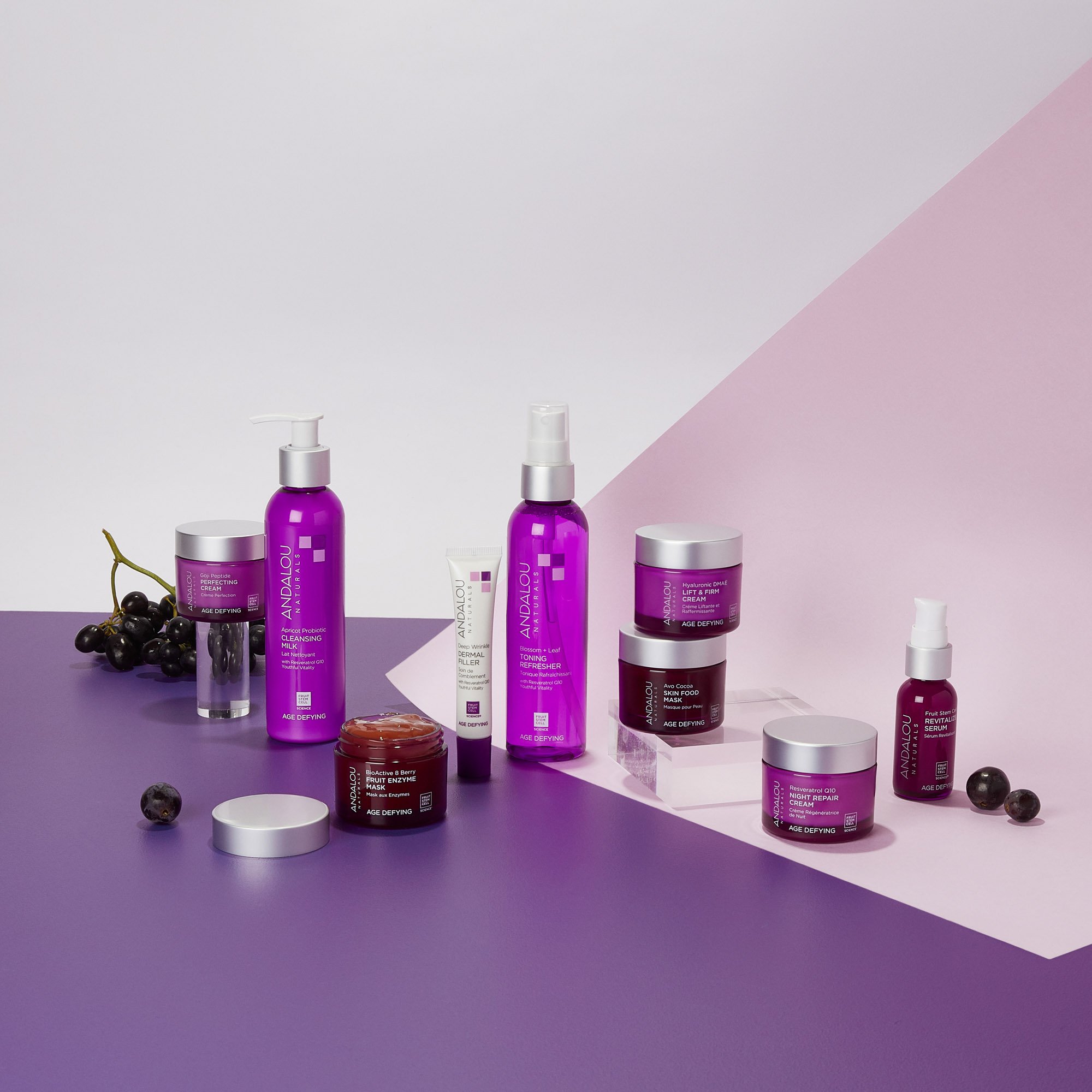 Our Anti-Ageing Skincare Routine
The key to the best skincare routine for mature skin lies in the products you apply. The potent natural ingredients we use in our anti-ageing products are both nourishing and effective, leaving you with a healthier, brighter-looking complexion.
Step 1: Use the best cleanser for mature skin
As we age, our skin loses elasticity and its barrier function becomes less effective. As a result, mature skin often becomes dry. To help target this dryness, the best cleanser for mature skin is one that hydrates and cleanses gently, without stripping away the skin's natural oils. 
Our CannaCell Cleansing Foam is rich in nourishing hemp stem cells, organic hemp seed oils and a blend of pure plant essential oils, making it the perfect anti-ageing cleanser to help tackle dryness.