While the holiday season signals the most wonderful time of the year, it is also a time that's often filled with stress. The harsh reality is that the global pandemic and consequential social restrictions are likely to increase the risk of Christmas anxiety too.
On a brighter note, it is possible to stay on top of your emotions throughout the holiday season by implementing the right lifestyle changes and holiday stress relievers. Here are six of the best.
1. Invest in sleep
When you are well-rested, your outlook on life will naturally improve as you will be blessed with increased energy levels and visibly more beautiful skin. It should also be noted that sleep actively reduces your cortisol (the stress hormone) levels. A good evening routine that includes at least one hour away from digital screens should help you drift off in style to keep Christmas stress at bay.
2. Maintain interactions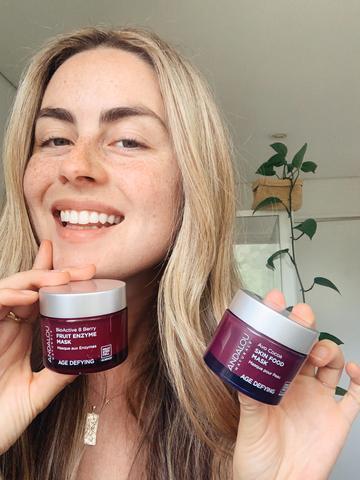 Social restrictions and potential isolation may stop you from meeting friends and family as freely as you'd like this festive season. Nonetheless, interactions with other humans are the key to coping with holiday stress. Our guide to staying connected during this difficult time will serve you well. Moreover, this holiday season is the perfect time to unleash your silly side with the family. Laughter truly is the best medicine for fighting Christmas stress. 
3. Avoid unnecessary overspending

 



Presence, not presents. While time spent apart from friends and family will naturally encourage you to spend more than usual on gifts, you must resist the temptation. Money worries are the most common source of holiday stress by far, and insecurities surrounding your career pile on even more pressure. Besides, you will be able to get more for your money in the post-holiday sales. It's an excellent time to revise your household bills too. 

4. Schedule time to relax

 



The holiday season may mean a lot of time off work, but it certainly doesn't always mean taking a break. The holidays can be the busiest time of the year, and that can become very stressful very quickly. Consequently, then, it's crucial that you create space in your diary to forget about the stresses of modern life. A little pampering goes a long way to reducing holiday anxiety, and the fruit juice enzymes from Apple, Lemon and Cranberry within the Age Defying Berry Fruit Enzyme Mask is perfect for the job.